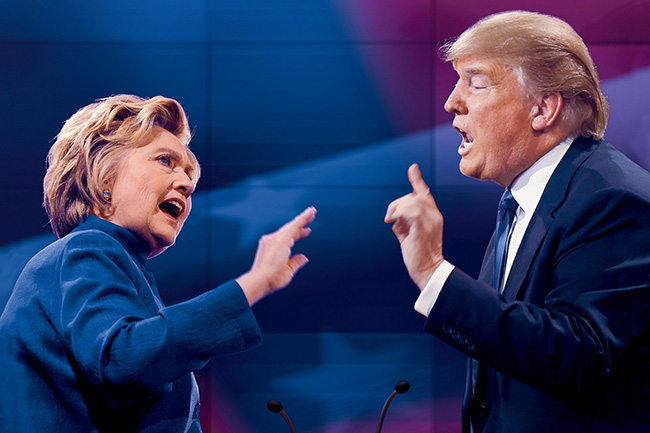 In their second televised Presidential debate, Hilary Clinton and Donald Trump clashed in what developed into a highly personalised slanging match.
The tone was set when the two candidates refused to shake hands at the beginning of the debate.
Republican candidate Donald Trump was trying to limit the damage done by the release of a video tape in which he made offensive comments about women.
At one point he even threatened to put Hilary Clinton in jail if he becomes president.
On her part, Hilary Clinton mainly stayed away from the path the Trump was on, she stuck to facts and tried not to be drawn into the personal assault.
Trump attacked Clinton over her e-mails scandal.
Hilary reminded Americans that Trump has avoided paying taxes since the mid-1990's, he in fact admitted that he did not pay taxes due to a loophole in the legal system.
As the dust settles, voters have a lot to consider as election day looms ever closer.