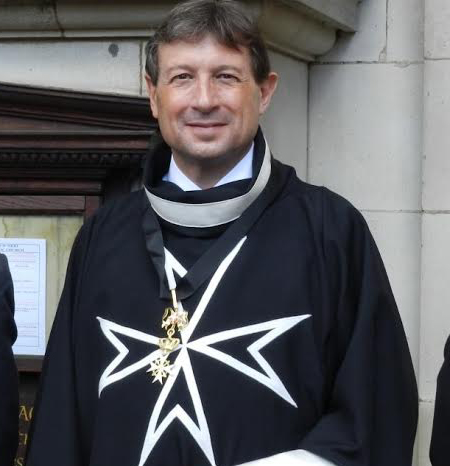 MTA's London Office Director, Peter Vella, recently became a member of the Sovereign Military Hospitaller Order of St. John of Jerusalem, of Rhodes and of Malta. Mr. Vella's solemn investiture as a Knight of Magistral Grace took place on St. John's Day, 24 th  June 2016, at the Brompton Oratory in London.
The Sovereign Order of Malta, as it is often referred to in short, is one of the oldest institutions of Western civilisation and has as its declared mission that of upholding human dignity and caring for people in need.
According to the Order's official website, 'the Order of Malta is active in 120 countries caring for people in need through its medical, social and humanitarian works. Day-to- day, its broad spectrum of social projects provides a constant support for forgotten or excluded members of society.'
Whilst congratulating Mr. Vella on becoming a Knight of Malta, MTA Chief Executive  Paul Bugeja stated that "this is not only commendable in terms of personal development, but also professionally, in view of the huge significance and strong historical ties that the Order has with the Maltese Islands.'
Peter Vella took on the role of Director UK & Ireland for the Malta Tourism Authority in 2015, following an extensive travel industry career that included senior roles with Horizon Holidays, First Choice, TUI and Birmingham Airport, where he spent twelve years as its business development director.