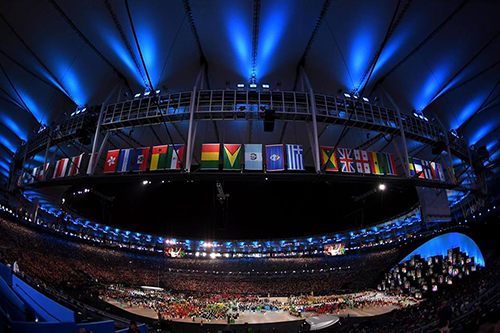 The 2016 Olympics have been formally opened with a colourful and pulsating ceremony at Rio's Maracana stadium.
The opening celebrated Brazil's history, culture and natural beauty, before former marathon runner Vanderlei de Lima lit the Olympic cauldron.
The Games, the first to be held in South America, have been disrupted by concerns over the Russian doping scandal, the Zika virus and problems with the city's security, infrastructure and venues.
The cauldron was lit by De Lima, who won bronze for Brazil in the marathon at the 2004 Games after he was grappled by a spectator while leading the race.